Born from the heart of volcanoes
Volvic natural water is unstoppable. It flows through six layers of volcanic rock, which infuse it with unique volcanic minerals. Volvic has a clean, crisp taste that helps you feel your unstoppable best.
Volvic's team of expert hydrogeologists ensure sustainable and responsible management of the Volvic water source so that it can continue to renew itself in the natural way.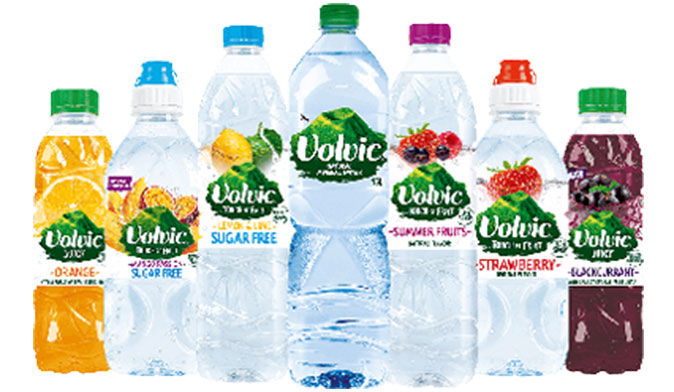 Our range
Volvic's Natural Mineral Water has a unique mineral content giving it a crisp, fresh taste. Volvic Touch of Fruit range is a refreshing combination of Volvic Natural Mineral Water and a touch of delicious natural flavours. Touch of Fruit comes in two varieties: low sugar and sugar free option. It is available in 10 delicious flavours and 3 different bottle sizes.
Volvic Juicy is a refreshing burst of real fruit juice* with natural mineral water. Free from artificial colours, flavourings, and preservatives, Volvic Juicy is sweetened with a bit of sugar and stevia leaf extract.
* from concentrate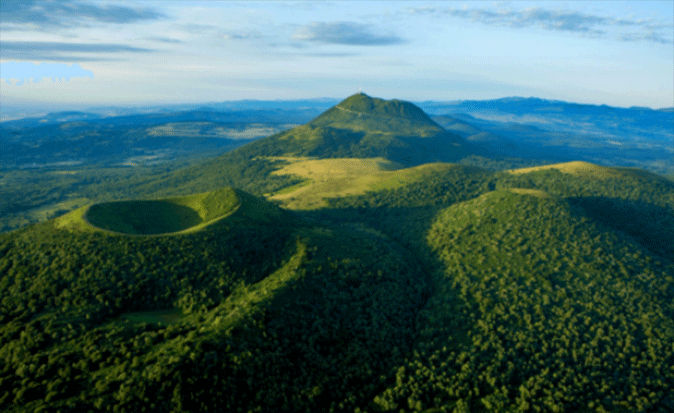 Volvic became Carbon Neutral certified in 2020
As a key step in its sustainability journey, Volvic has transparently calculated and certified the carbon footprint of its products through every stage of their lifecycle and put in place a carbon reduction plan to further cut down emissions. 
At Volvic, we care about people, and we care about the planet. For us, B Corp is so much more than a certification. It's about using our brand as a force for good.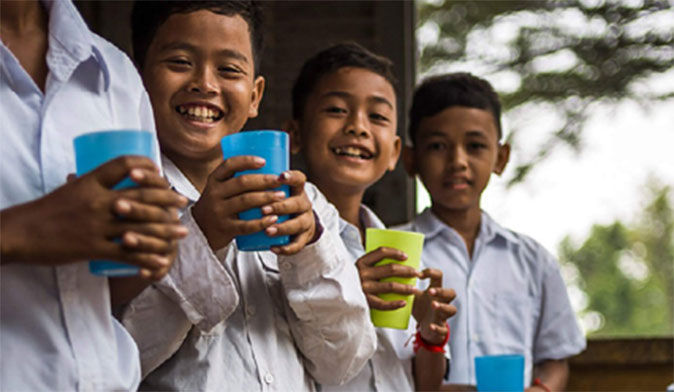 Volvic 1L for 1L project
We know that water is essential to our health and well-being.
We are helping to provide access to safe drinking water to as many people as possible. From 2019, working together with Danone Communities, Volvic has been helping to provide access to 1 litre of safe drinking water to people in need around the world for every 1 litre of Volvic water consumed. In 2019 we helped to provide 1.4 billion litres of safe water access to over 5 million people around the world. Learn more here.